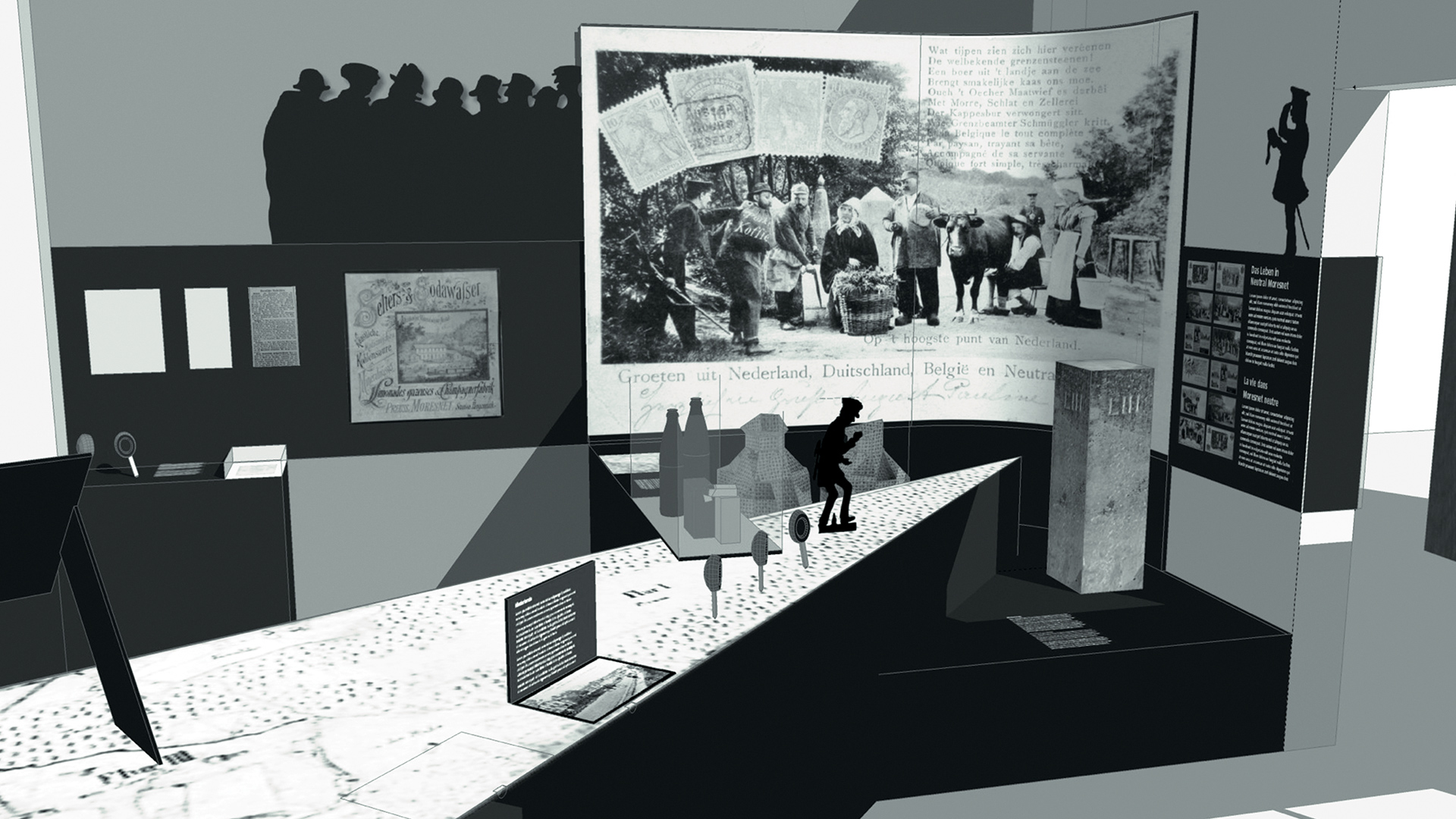 End
What was the name of the treaty that turned Kelmis into a neutral territory?
a) Treaty of Versailles
b) Border Treaty of Aachen
c) Four-Power Agreement
In the museum you will find numerous exhibits, pictures, graphics and documents certifying the activities of the Vieille Montagne. The neutrality period is well-documented. After the fall of Napoleon, Europe was reorganised in 1815. The kingdom of the Netherlands was created, and the allocation of the mine at the Vieille Montagne was subject to heavy disputes. The Border Treaty of Aachen from 1816 finally grants Kelmis a neutrality status and names this area "Neutral-Moresnet." After more than a hundred years of neutrality, at the end of the Second World War, the Treaty of Versailles establishes the Belgian sovereignty over the territory of Neutral-Moresnet. This new Belgian municipality was named La Calamine – Kalmis (later Kelmis) and was assigned to the canton of Aubel.