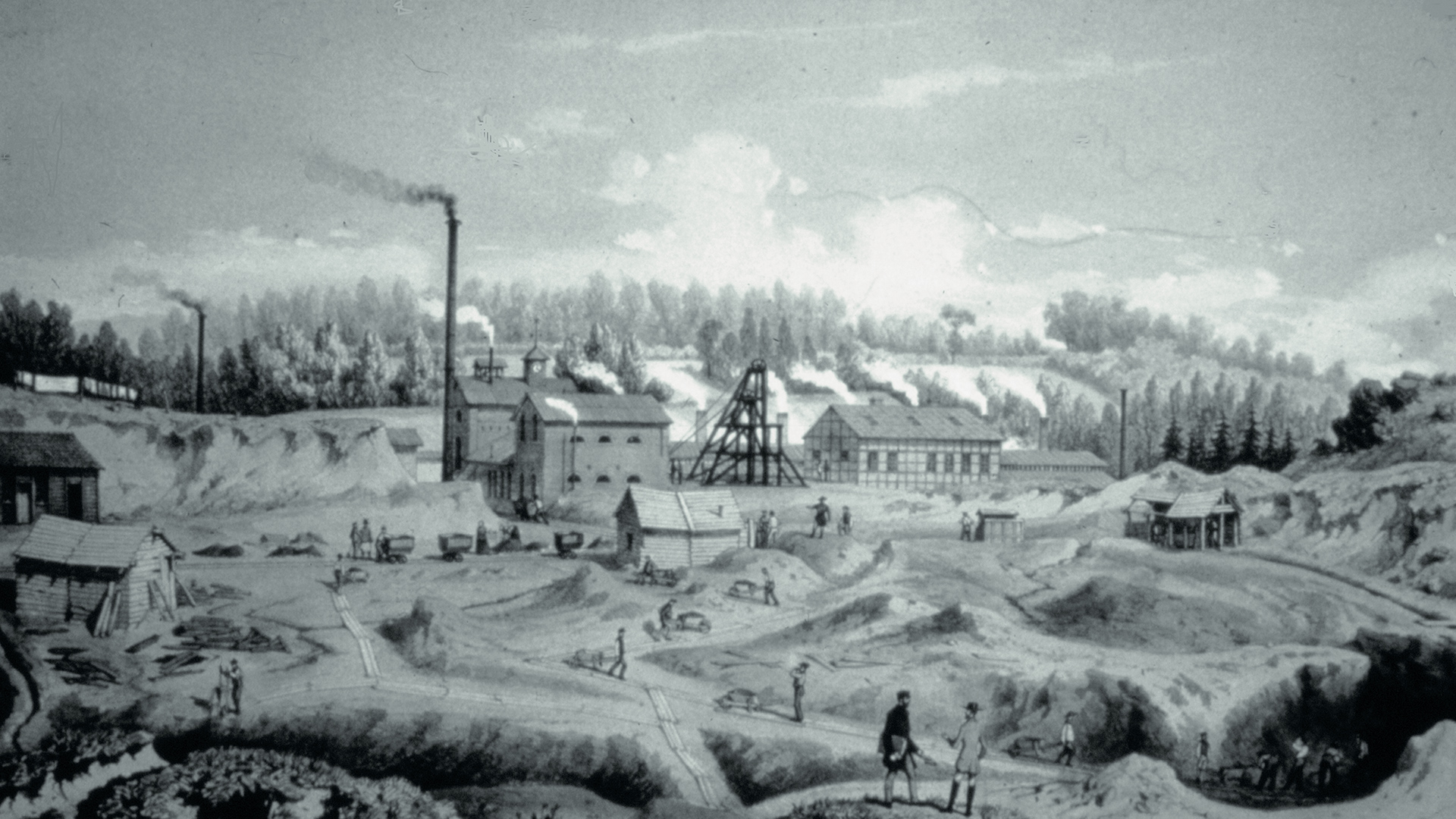 Picture: A view from the "Putes" on the factory, 19th century.
Station 3
How many employees did the "Vieille Montagne" have in 1857?
On the left of the Bruchstraße, which leads you behind the home appliance store Bauens, there was, besides the northern open mining site, a deep mining site on the southern site. It was called "Herkenbroisch" during the 14th century and in operation until 1884. As the northern site was closed in 1858, only the deep mining site was left for roughly 30 years.
3rd station:
Leave the "Coul"-Site at the Krickelstein Street and follow the path (called "Putes") to the Bruchstraße. Follow the Bruchstraße until you are on the Lütticher Straße.